Best Digital Marketing Award

Pretty chuffed to announce Ed Sheeran won 'Best Digital Marketing Campaign' at the Music Ally Digital Music Awards 2014 thanks to our campaigns produced for The Creative Corporation & Atlantic Records earlier this year.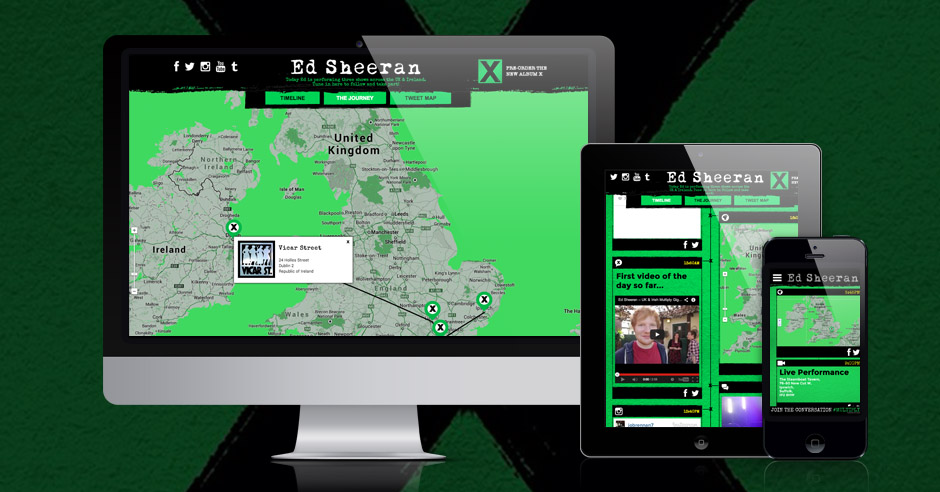 You can check out Ed's live timeline event here and the pre-launch Multiply album campaign here.
Click here to find out more about the project or let us know what you think below!