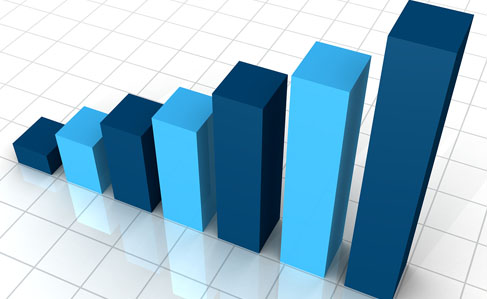 2012 was a great year for us. We worked with some fantastic new clients and continued to build great relationships with existing clients and brands here in Bristol, in London and all over the world.
Our website for Bristol's CRACK Magazine and So Sassi Wedding Dresses were both featured for CSS Awards. Our responsive website for film company Poisson Rouge was also featured for a Design Award. Hopefully many more to come in 2013.
We've got some great new projects in the pipeline. So what can we expect to see this year?
Responsive Web Design
We saw a huge increase in Responsive web design requests last year and this is only looking to increase further. With mobile and tablet use on the up, more and more people are browsing websites on devices other than their desktop computers.
Previously websites would have different designs and layouts for different devices, costing time and money. Responsive web design will eliminate all of these problems because of its ability to respond to the size of the device being used.
Responsive designs and layouts also go hand in hand with Retina support on Apple products so we also expect to see an increase here.
HTML 5 & jQuery effects
With modern browsers and more and more devices like the iPhone and iPad supporting HTML5, we expect to see some cool effects and animations being used on websites that once were only possible using Flash. You've probably already seen a lot of sites using it, and not noticed; Parallax scrolling, sliding images, fading transitions. Plenty more of that to come.
Fullscreen Website Image Backgrounds
More websites are using large or fullscreen images on their home page to make an impact. These same websites are also keeping bandwidth and data usage in mind by only serving large images to those with large screens.
Our recent site for Wedding Dress company So Sassi is a great example of this.
Fixed Headers
Using a fixed header is a great way to staple a header bar onto your website. As visitors scroll down your page this will offer constant support for navigation and a trip back to the home page. This trend has been around for a while but now we are seeing it increase.
We've even used it on our site and others such as CRACK Magazine – just try scrolling down!
Social Media
Everyone has now heard of social media and the buzz words that go with it. Facebook, Twitter, Pinterest, Google+, Instagram… the list goes on and is only looking to keep increasing. You're likely to see a lot more brands and companies engaging their users and customers with competitions and social network channels.
If you're looking to engage more fans this year with a new website or social media channel, drop us a line and see what we can do for you. Bring on 2013!